---
Felt & Straw women's and men's hats.

Custom and one-of-a-kind hats.

Women's clothing, accessories, and jewelry.
Malibu Store
---
3824 Cross Creek Road
Laguna Beach Store
---
1492 South Coast Highway
Houston Store
---
4444 Westheimer Road #E135
WHAT WE LOVE
Modern milliner and world traveler, Teressa Foglia, hand makes her bespoke hats, each one with unique features such as handmade leather sweatbands, silk interior liners and vintage trimmings. Her hats decorate the walls and tables of her three boutiques located in Texas and California, complemented by a selection of sustainably made, female-founded clothing brands.
"I started with a passion for creating custom, one-of-a-kind hats as unique as the wearer."
---
THE SHOPS
What makes Teressa Foglia shops so unique. Our team, vision, and clients set us apart. We have a team that supports us so strongly that we're able to focus on bringing something beautiful to life that matches our client's aesthetic. Materials are sustainably sourced, which makes our hats truly one of a kind because you can't plan out the materials in advance or replicate something. We also love doing crazy and unique things like lighting hats on fire! We have a curation of sustainably made, female founded brands and our spaces are covered from floor to ceiling in artwork. Putting on a Teressa Foglia hat makes you feel powerful and confident. When you wear one of our hats, you know you're wearing something special. Our clients are also just the most remarkable people, and we love mixing our ideas with their vision and adding touches like a client's heirloom broach or a personal phrase engraved under the brim of the hat.
What are your best-selling hats? I think everyone needs a felt hat. It's a seasonless staple and will forever be in style. You can make it your own with unique details, and no two will ever be the same. Our hats are an expression of the wearers personality as much as a reflection of the brand's style.
What or who inspired you or why did you open your shopS? Before I opened our Brooklyn studio, I met the owner of MILK studios, and we saw this open kitchen concept for artists and makers. The goal was to create a new retail experience that is as much experiential as it is shoppable. I wanted our shops to be more than a place to buy a hat. I wanted our guests to be immersed in our world- between the art we have and the curated vintage collections. Our stores are like treasure hunts. 
---
THE SHOPKEEPER
What is your favorite aspect about having independent shops? This past year, I've realized I value meeting our clients in person + hosting events more than I thought. When the pandemic began and we switched to digital design sessions for our custom hats, it just wasn't the same. I also love being a driver behind sustainable fashion and supporting fellow female makers and artists. I'm so lucky to have been lifted up by so many amazing female owners and artists that I want to do the same for emerging artisans and people I love as well.
How has the pandemic changed your POV on the future of retail? The pandemic has made us focus on having more intimate moments with clients. Having our shops mainly operate by appointments this year allowed us a more special one-on-one time to get to know our clients even more. This past year we've learned that so much can be accomplished via Zoom, which is excellent for connecting with people worldwide, but our goal in all of our retail locations is to create an experience that you can't get online. We've always believed in experiential retail, and this past year has just enforced that belief.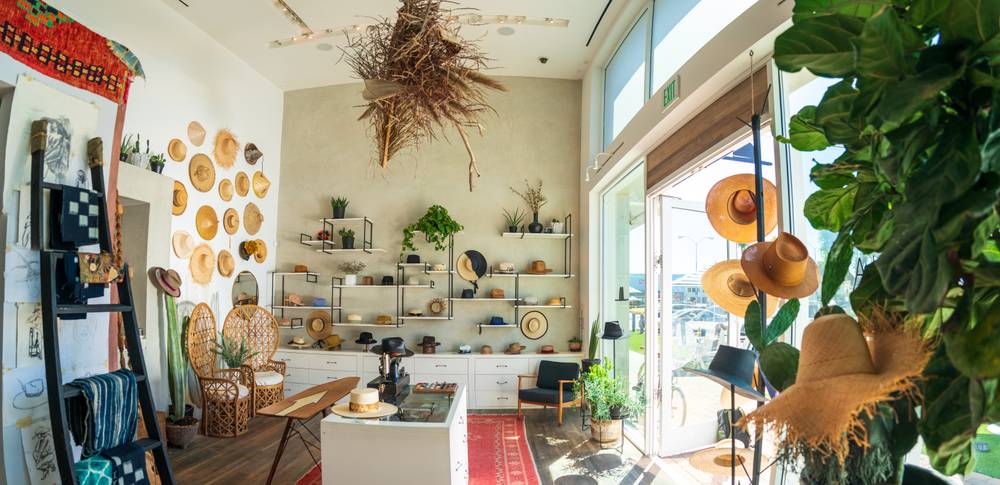 ---
WHAT THE SHOPKEEPER LOVES
What are your favorite local independent businesses?  CANVAS in Malibu, Urbanic in Playa Vista, French Buckets in Laguna Beach, Island Tribe in Palm Springs, ISHKA Interiors in Brooklyn, Bode in NYC 
What are your favorite shops?  Los Enamorados , Ibiza; Miron Crosby , Dallas; Rancho Pillow Mercado in Round Top, DONNE in Sardinia, Merci in Paris.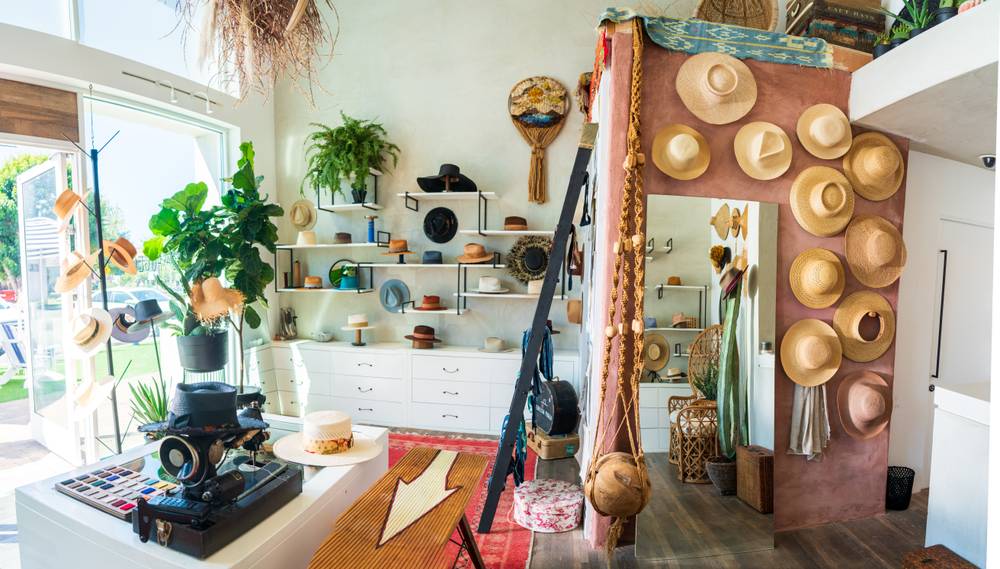 ---
ON THE FUTURE OF RETAIL
"In a world obsessed with online shopping and two-day shipping, we've decided to focus on developing experiential retail locations. We focus on creating relationships with our clients rather than mass-producing the same hat over and over. In essence, we're finding that there's success in taking risks in creating custom hats, or as we like to call it, "Big Hat Magic."